Equipment
All Rapture Air old or new students get huge discounts on "all" equipment for life!!!
Rapture Air sells every piece of paragliding gear a pilot could ever need or want. we deal directly with several well known companies and provide large discounts to all our students.
Paragliding wings come in different sizes. the wing size that will fit you depends on your takeoff weight.
Fortunately for our students and customers, rapture air paragliding is a direct liceansed dealer for four (4) premium paragliding brands; Airwave, UP, Niviuk, and Windtech and several other manufactures.
The takeoff weight ranges of these brands are staggered, so we can offer a wider variety of weight considerations. here are brands rapture directly deals for, and the wings they make, organized by ltf/en rating:
wings~harnesses~reserve parachutes~misc gear
Wings~Harnesses

Airwave opened its doors in 1979. the company was originally a hang glider manufacturer, but expanded into paragliding in 1989 under the leadership of bruce goldsmith, 2007 world paragliding champion. the company has built a reputation of safe, quality gliders. airwave paragliders are designed and tested in greolieres, france, and manufactured in the far east. the grelieres design and testing location is ideal due to its year round flying conditions
Wings~Harnesses

UP international is one of the worlds' largest manufacturers of paragliders and auxiliary equipment. based in kochel am see in the beautiful bavarian alps, up international strives to produce benchmark paragliders for discerning pilots of every competence level. the up paragliders are renowned for cutting-edge technology in design and manufacturing, resulting in the very highest levels of performance, pilot safety and durability. up international can look back onto more than three decades of commitment to excellence in the free flying business!
Wings

windtech is a spanish company founded in 1995.
Wings~Harnesses

Niviuk began operations in 2005 and has quickly developed a reputation of high performing, quality paragliders. swiss designer oliver nef spent time at advance before stepping on board with niviuk. niviuk's competition glider, the icepeak xp, has proved itself by holding spots on the podium at various world competitions, including the 2008 monarca open and 2008 paragliding pre-worlds, both in Valle De Bravo, Mexico
Flight Instraments

Flytec usa is the exclusive north american distributor of Flytec instruments and we have been providing the best fling instruments with the best service in the world for over 15 years.
All Paragliding Accessories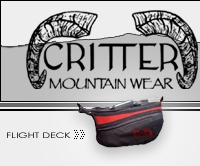 Selling paragliding accessories for years. Anything a paraglidng pilot could need or want.
All Rapture Air Paragliding students receive special discounts for life!!!